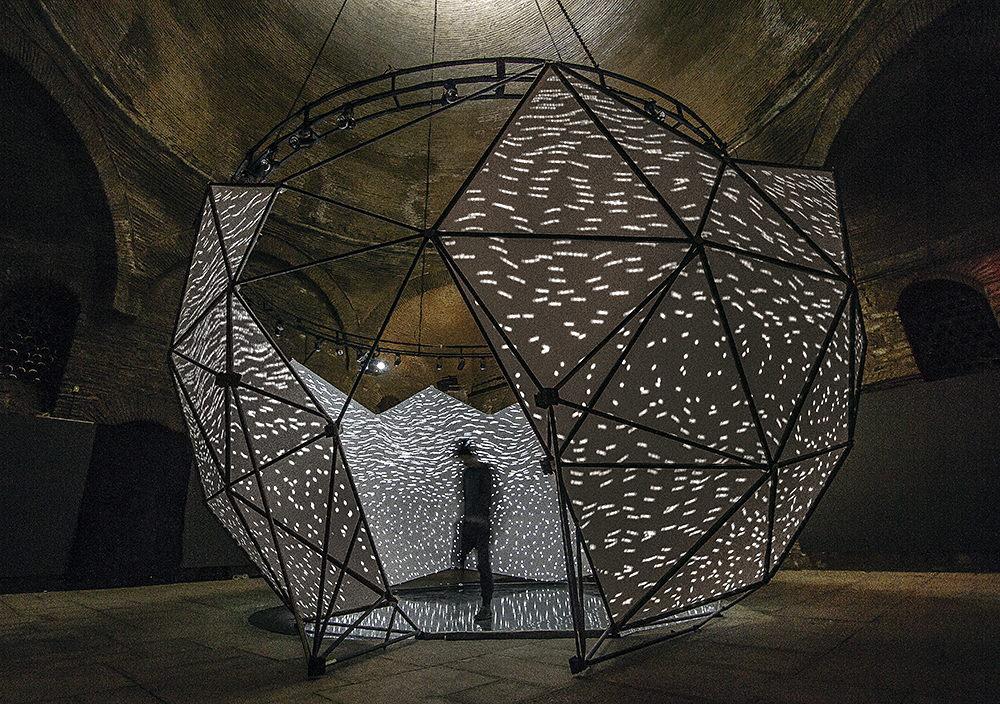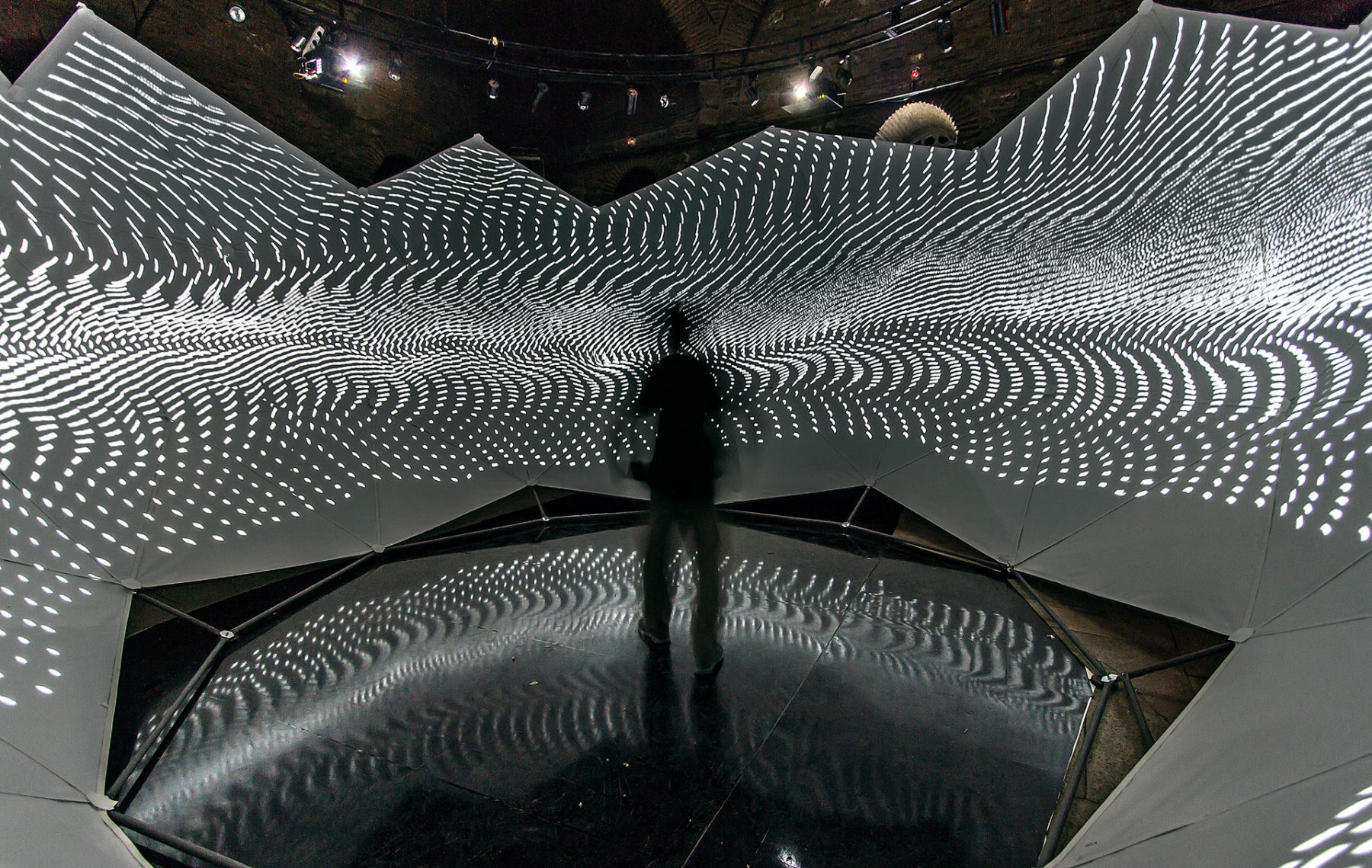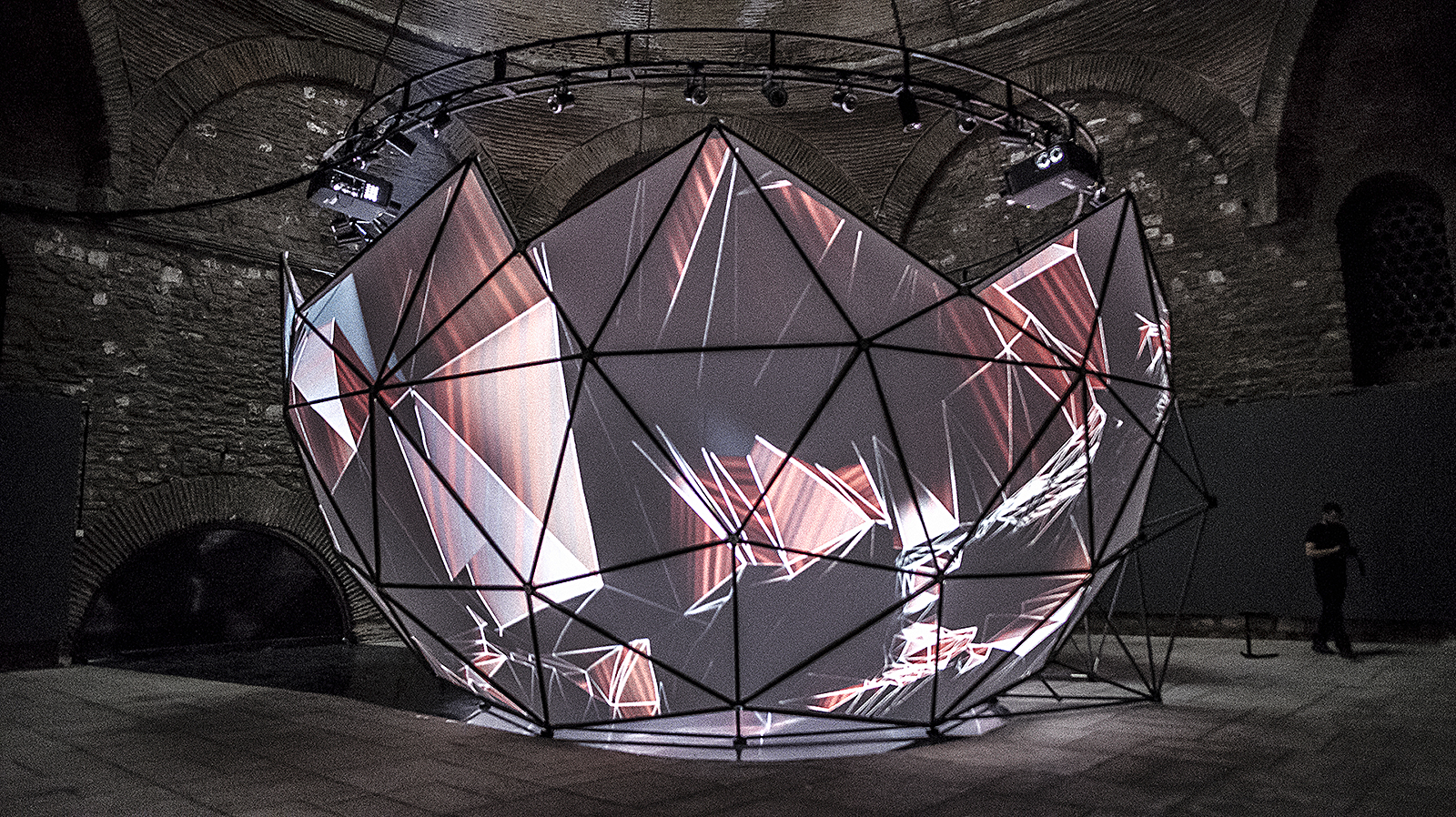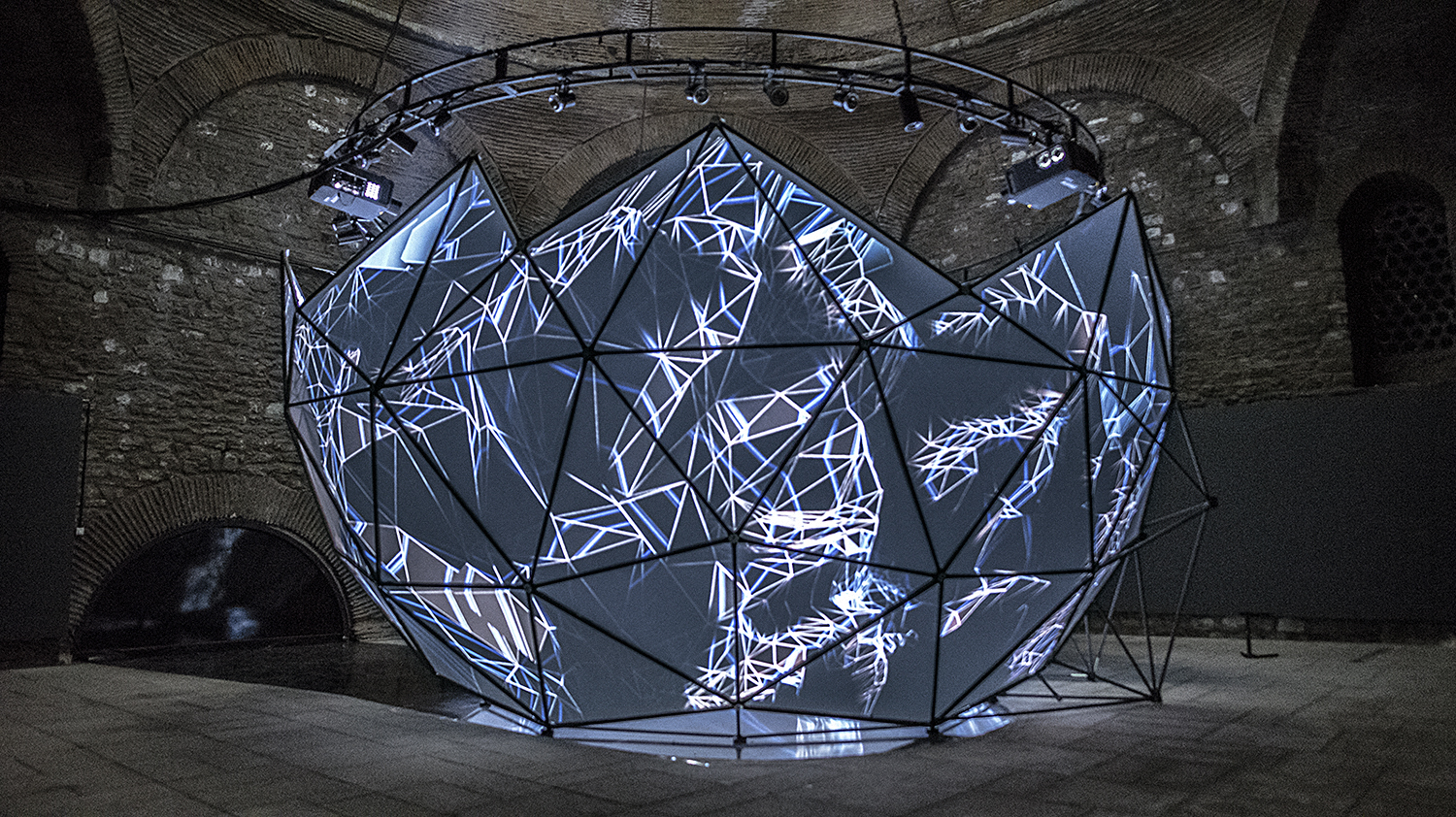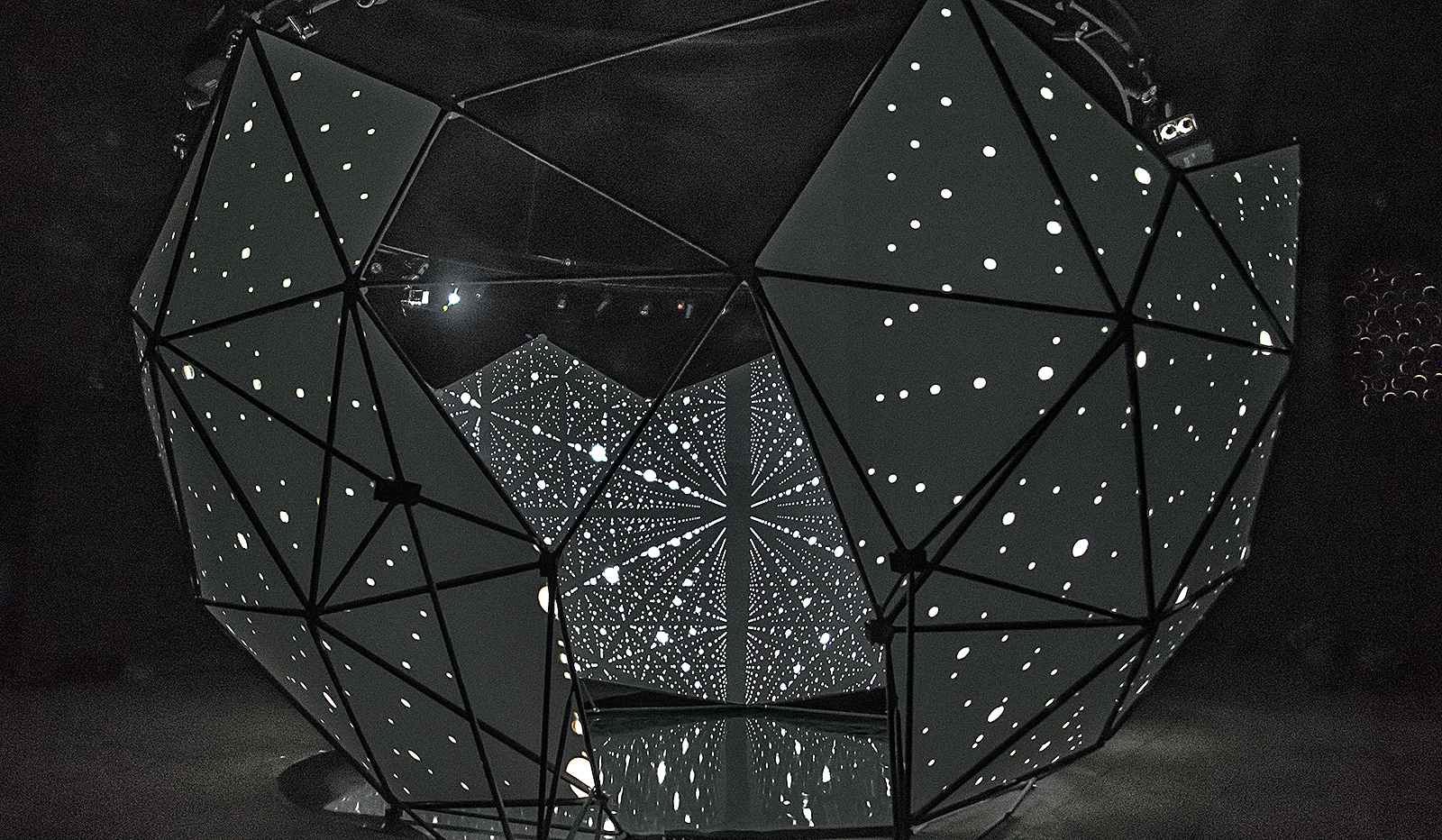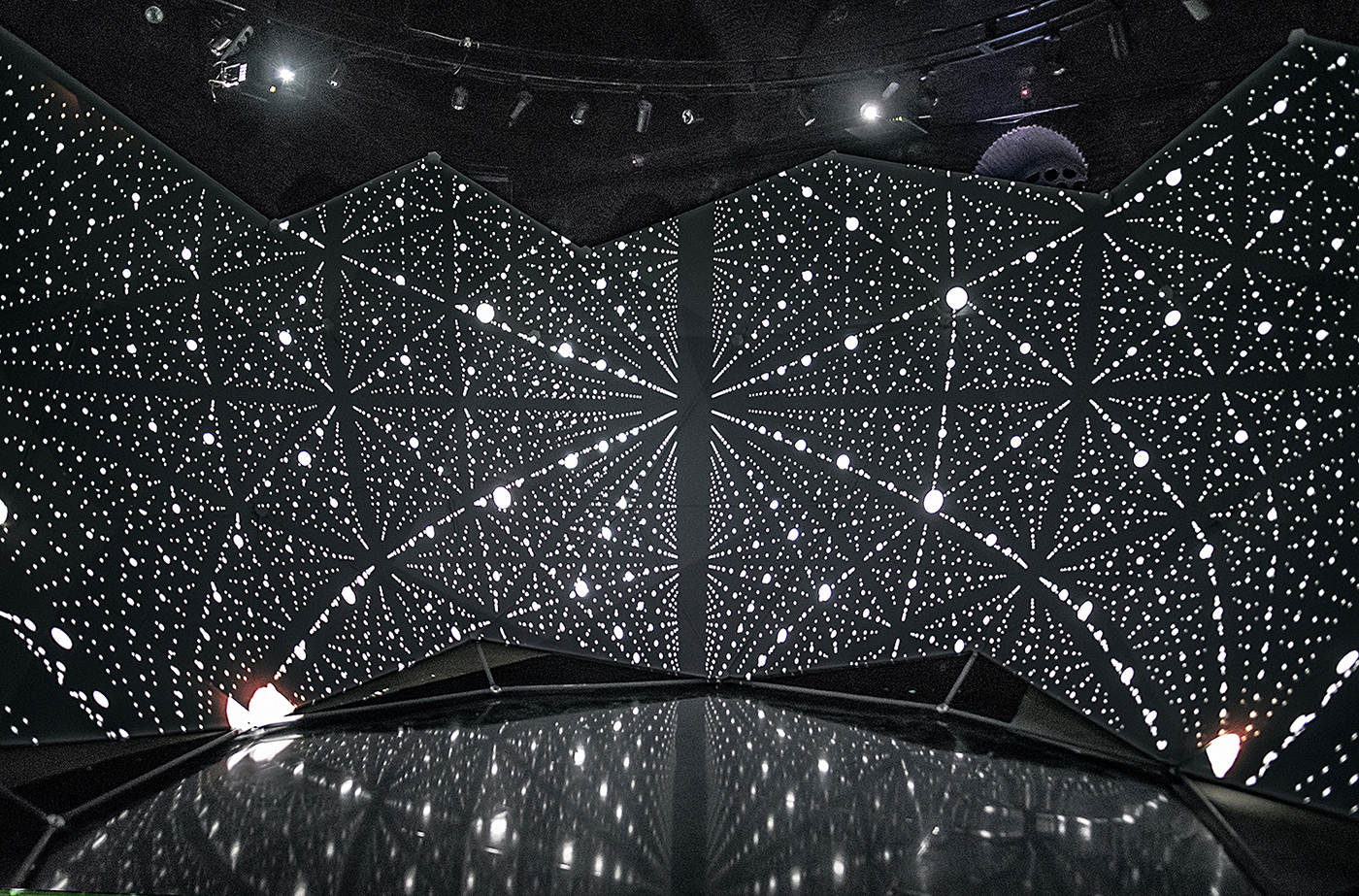 OCULUS, 2016
A Spatial Experience Based on the Intersection of Architecture and Media Arts
A selection of HAS Architects' projects is presented in a performance that blends digital technology with spatial design, forming a synthesis between the past and the present within the magical atmosphere of the historical Single-Dome Hall of the Imperial Arsenal. Taking the Single-Dome Hall as the focal point, the exhibition uses contemporary interpretations to alternate between old and new, whole and fragment, real and virtual, balanced and unbalanced states. Notions of time and space become blurred and the exhibition surrounds the visitors, offering them an unusual spatial experience.
Reinterpreting the Historical Dome
As the prominent architectural element of the Single-Dome Hall, the dome itself is the starting point of the main idea. The installation is further developed by the inverse "light dome" which simulates the historical dome. In contrast to the perfection of the dome geometry, the "light dome" has been planned as an edifice which forms a dialogue with the historical building through its contemporary interpretation. The audio-visual performance uses the newly-produced dome as a background and through referrals to the dome, integrates the works of HAS Architects with the spatial atmosphere and thus re-interprets the space. The visitors go back and forth between real and virtual spaces through the movements of surrounding light and sound.
Credits
Space & content design: NOHlab (Deniz Kader, Candaş Şişman), Buşra Tunç
Architecture and design direction: Buşra Tunç
Visual and sound direction: NOHlab
Animation design: NOHlab, Necmi Deniz Akinci
Sound design: Giray Gürkal
Computational design: Veysel Açıkel
Graphic design: Ali Emre Doğramacı
Advisor: Pelin Derviş
Commission: HAS Architects
Technical production: Visio-Vox, NOHlab
Space setup: Bora Tosun, Sergen Tertemiz
Assistants: Taylan Karabas, Furkan Ruşen
Photography: Cemal Emden, NOHlab
Thanks: DECOL, Asvill Yapı, Mete Cem Arabacı, Yüksek İşler, Bulent Tuncay, Engin Altintas, Sinan Öztürk, Efe Sümer, Vildan Kapukaya
Space: MSGSÜ Tophane_i Amire Single-Dome Hall